It's Oscars Day at last! All that's left to do now until the ceremony late tonight is to wildly speculate on who will be heading home with a golden statuette. Though given the turbulent awards season so far, that's probably easier said than done…
Enough has been said and suggested about the potential winners at this year's Academy Awards, so to save time let's get stuck straight into all 24 categories. I've ordered everything as it was last year, so if they do the same this year feel free to go through this in order and let me know how wrong I was in sequence.
Actor in a Supporting Role
Mahershala Ali, Green Book
Adam Driver, BlacKkKlansman
Sam Elliott, A Star Is Born
Richard E. Grant, Can You Ever Forgive Me?
Sam Rockwell, Vice
First up, and it's a doozy of a race. Nearly everyone in this list gave a great performance (except Sam Rockwell, sorry), and on paper at least, anyone could walk away with this. The dream result for me would be hearing Richard E. Grant's name called out for his performance in Can You Ever Forgive Me?. He's absolutely brilliant in his role as flamboyant drug dealer Jack Hock, not to mention he's been absolutely delightful to follow since his nomination was announced.
Most likely though, as problematic as Green Book is, the performance given by Mahershala Ali is going to land him the prize. I've no doubt that he'll be celebrating his second Academy Award by the end of the night, and if he does he'll be the first to win two Oscars in two years since Tom Hanks back in the 1990s – no mean feat to say the least.
Makeup and Hairstyling
Border
Mary Queen of Scots
Vice
It's the first category that was set to be excised from the live broadcast, and this category is pretty evenly matched in all honesty.
For me though, the winner will most likely be Mary Queen of Scots – that film had its issues but every on-screen detail was beautifully realised.
Costume Design
Ballad of Buster Scruggs, Mary Zophres
Black Panther, Ruth E. Carter
The Favourite, Sandy Powell
Mary Poppins Returns, Sandy Powell
Mary Queen of Scots, Alexandra Byrne
It's a double nomination for costuming legend Sandy Powell, who will no doubt be walking away with a fourth statuette.
If it were down to me, she'd be picking it up for her work on The Favourite – by far the best costumed film of the year, and that's in a year including Mary Queen of Scots. For those of a gambling disposition, this is a safe bet.
Documentary Feature
Free Solo, Jimmy Chin, Elizabeth Chai Vasarhelyi
Hale County This Morning, This Evening, RaMell Ross
Minding the Gap, Bing Liu
Of Fathers and Sons, Talal Derki
RBG, Betsy West, Julie Cohen
Documentary Feature is a packed crowd this year, and I was surprised to see Won't You Be My Neighbour and Three Identical Strangers miss the nomination spots. For my money, the astonishing Three Identical Strangers was the documentary of the year, but from this list it has to be Free Solo. A wonderful story with some truly terrifying visuals, it's got all the workings of a winner.
Sound Editing
Black Panther, Benjamin A. Burtt, Steve Boeddeker
Bohemian Rhapsody, John Warhurst
First Man, Ai-Ling Lee, Mildred Iatrou Morgan
A Quiet Place, Ethan Van der Ryn, Erik Aadahl
Roma, Sergio Diaz, Skip Lievsay
Another tough one to call, but I would love for A Quiet Place to be rewarded in this category. For a film with near to no spoken dialogue, its sound work is outstanding, and the way that the film's editors manipulate the sound around its central actors is integral to what makes A Quiet Place's suspenseful moments so effective.
Sound Mixing
Black Panther
Bohemian Rhapsody
First Man
Roma
A Star Is Born
On to the other half of the sound awards, and there are for me two clear front-runners in this race. My personal preference to win here would be A Star is Born, for just how well the mixers capture the live musical performances, but the most likely win will be for Bohemian Rhapsody. The mixing for that Live Aid finale all but secures it for me, and I wouldn't be surprised if voters saw it the same way.
Production Design
Black Panther, Hannah Beachler
First Man, Nathan Crowley, Kathy Lucas
The Favourite, Fiona Crombie, Alice Felton
Mary Poppins Returns, John Myhre, Gordon Sim
Roma, Eugenio Caballero, Bárbara Enrı́quez
There are so many strong candidates in the running for this award, that picking a definite winner would be madness. It would be great for First Man to win though, after being locked out of anything non-technical.
While I'm nowhere near comfortable picking a clear winner here, I'm going to say Roma will likely pick up its first award of the night in this category. The whole film is a visual delight, and I wouldn't be surprised to see it pick up the heft of the visual awards on offer.
Foreign Language Film
Capernaum – Lebanon
Cold War – Poland
Never Look Away – Germany
Roma – Mexico
Shoplifters – Japan

It would be a weird bit of logic if Roma didn't win Best Foreign Language Film, but won Best Picture at the end of the night. The Mexican entry is a strong favourite for the night's top honour; if it misses out in this category however, it's possible that Alfonso Cuarón won't be climbing the steps at the announcement of the Best Picture winner. As such, I'm going for this to win Foreign Language Film, but it would be lovely to see Cold War get some recognition, too.
Actress in a Supporting Role
Amy Adams, Vice
Marina de Tavira, Roma
Regina King, If Beale Street Could Talk
Emma Stone, The Favourite
Rachel Weisz, The Favourite
Sadly, it's hard to see Emma Stone or Rachel Weisz win for The Favourite, as much as I would love for either to take home the Oscar – no doubt if just one of them made it on the ballot they would have been a shoo-in. Most likely, the winner is Regina King for If Beale Street Could Talk.
Animated Short Film
Animal Behaviour – Alison Snowden, David Fine
Bao – Domee Shi
Late Afternoon – Louise Bagnall
One Small Step – Andrew Chesworth, Bobby Pontillas
Weekends – Trevor Jimenez
Disney are gonna Disney, it's going to be Bao. It's the surest pick of the night.
Animated Feature Film
Incredibles 2 – Brad Bird
Isle of Dogs – Wes Anderson
Mirai – Mamoru Hosoda
Ralph Breaks the Internet – Rich Moore, Phil Johnston
Spider-Man: Into the Spider-Verse – Bob Persichetti, Peter Ramsey, Rodney Rothman
It's been a solid year for animation, and while I wasn't completely satisfied with Incredibles 2, I appreciate that it was a major hit and beloved by a lot of people. It'd be a good shout for the little golden chap, if not for the absolutely incredible Spider-Man: Into the Spider-Verse. It's done the rounds this awards season, and although there may be a shock when the winner is announced, I can't see the Spider-Gang falling at this final hurdle.
Visual Effects
Avengers: Infinity War
Christopher Robin
First Man
Ready Player One
Solo: A Star Wars Story
It's the blockbuster category! Everything in this category (except Christopher Robin) had some astonishing visual effects, but as with the Production Design award, my personal pick would be First Man. The effects used to portray the Apollo missions were breathtaking, and while the rest of the movie wasn't perfect, its lunar finale was one of the best sequences committed to film last year.
Film Editing
BlacKkKlansman, Barry Alexander Brown
Bohemian Rhapsody, John Ottman
Green Book, Patrick J. Don Vito
The Favourite, Yorgos Mavropsaridis
Vice, Hank Corwin
Vice's editor Hank Corwin should have won for The Big Short back in 2016, so it wouldn't be much of a surprise to see him finally land the gong for editing this year. As much as I hated Vice, I'd have to give it to him here too. Failing that, I would love for BlacKkKlansman to nab it for its superb editing job.
Documentary Short Subject
Black Sheep, Ed Perkins
End Game, Rob Epstein, Jeffrey Friedman
Lifeboat, Skye Fitzgerald
A Night at the Garden, Marshall Curry
Period. End of Sentence., Rayka Zehtabchi
I'll be honest, I haven't seen any of the nominees here. Shocking I know, but I'm just excited to see how things pan out in this category.
Live Action Short Film
Detainment, Vincent Lambe
Fauve, Jeremy Comte
Marguerite, Marianne Farley
Mother, Rodrigo Sorogoyen
Skin, Guy Nattiv
As with the documentary short, I'm afraid I've not seen any of the above nominees. Embarrassing, I know.
Adapted Screenplay
The Ballad of Buster Scruggs, Joel Coen , Ethan Coen
BlacKkKlansman, Charlie Wachtel, David Rabinowitz, Kevin Willmott, Spike Lee
Can You Ever Forgive Me?, Nicole Holofcener and Jeff Whitty
If Beale Street Could Talk, Barry Jenkins
A Star Is Born, Eric Roth, Bradley Cooper, Will Fetters
And we're back into things I've seen, and off the bat this feels like BlacKkKlansman's race to lose. The other nominees are certainly worthy candidates for the adapted screenplay award, but BlacKkKlansman's written with so much anger and energy that everything else pales in comparison.
Original Screenplay
The Favourite, Deborah Davis, Tony McNamara
First Reformed, Paul Schrader
Green Book, Nick Vallelonga, Brian Currie, Peter Farrelly
Roma, Alfonso Cuarón
Vice, Adam McKay
This could be an interesting one to see play out, as this award normally ends up going to films that don't win Best Picture. Sad as it is, I'm going to say this is a win for The Favourite, though a win for the very out-there First Reformed wouldn't be too outlandish given the award's past winners.
Cinematography
Cold War, Lukasz Zal
The Favourite, Robbie Ryan
Never Look Away, Caleb Deschanel
Roma, Alfonso Cuarón
A Star Is Born, Matthew Libatique
I'll be honest, this has got Roma written all over it. Anything else wins and I'll eat my hat.
Original Score
BlacKkKlansman, Terence Blanchard
Black Panther, Ludwig Goransson
If Beale Street Could Talk, Nicholas Britell
Isle of Dogs, Alexandre Desplat
Mary Poppins Returns, Marc Shaiman, Scott Wittman
For me, this is a two horse race: Nicholas Britell's score practically makes If Beale Street Could Talk, but Black Panther could run away with the prize. The latter film's score and soundtrack are both exceptional, and since First Man's score didn't make the cut here to make the choice even harder, it really could go either way.
Original Song
All The Stars, Kendrick Lamar, SZA
I'll Fight, Diane Warren, Jennifer Hudson
The Place Where Lost Things Go, Marc Shaiman, Scott Wittman
Shallow, Lady Gaga, Mark Ronson, Anthony Rossomando, Andrew Wyatt and Benjamin Rice
When A Cowboy Trades His Spurs For Wings, Willie Watson, Tim Blake Nelson
Despite it having been played absolutely everywhere over the last few months, would anyone dare bet against Shallow from A Star Is Born taking the 'W' here? Kendrick Lamar and SZA's Black Panther closer All The Stars could definitely clinch it, and as someone who loved Mary Poppins Returns I would be delighted to see The Place Where Lost Things Go win the award, but it's Gaga's year for sure.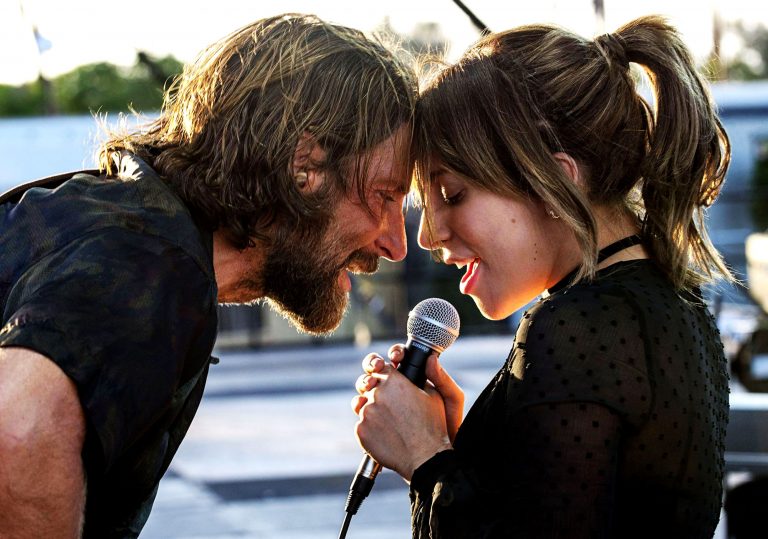 Directing
Spike Lee, BlacKkKlansman
Pawel Pawlikowski, Cold War
Yorgos Lanthimos, The Favourite
Alfonso Cuarón, Roma
Adam McKay, Vice
The home stretch! Frankly, one person shouldn't be honoured in this list – Adam McKay – and the lack of any women whatsoever in the shortlist is unforgivable. All this considered, it'll be either Spike Lee for BlacKkKlansman or Alfonso Cuarón for Roma, personally I'm inclined towards Spike, if only so that The Academy can make up for completely snubbing Do The Right Thing all those years back.
Actor in a Leading Role
Christian Bale, Vice
Bradley Cooper, A Star Is Born
Willem Dafoe, At Eternity's Gate
Rami Malek, Bohemian Rhapsody
Viggo Mortensen, Green Book
A Star Is Born faded into the background surprisingly quickly for an Oscar campaign that seemed destined to lead to victory last year, but it would be great for the film's lead actor – and director – to get his dues here. Unfortunately, the small matter of Rami Malek's unstoppable awards season run for his take on Freddie Mercury in Bohemian Rhapsody is the obstacle for Cooper to overcome here. At the end of the day, it'll be Malek winning outright I'm sure, but my heart goes with Bradders claiming victory here.
Actress in a Leading Role
Yalitza Aparicio, Roma
Glenn Close, The Wife
Olivia Colman, The Favourite
Lady Gaga, A Star Is Born
Melissa McCarthy, Can You Ever Forgive Me?
Oh man, this is tough. My deepest wish here will be for Olivia Colman to win for The Favourite, but The Oscars loves to tell its own narrative and so it'll very likely be Glenn Close for The Wife. The Academy's bridesmaid has the chance to finally become the bride, and in a year packed with outstanding performances by female actors it would be a bit harsh, but not surprising.
Best Picture
Black Panther
BlacKkKlansman
Bohemian Rhapsody
The Favourite
Green Book
Roma
A Star Is Born
Vice
Can we all stop and take a moment to realise what implications a win for Roma would have? An entirely foreign language film has never won before, and should a Netflix movie take the biggest prize of the night, that'll send shockwaves through Hollywood. I'm personally rooting for a win for either BlacKkKlansman or The Favourite myself, but a Best Picture win for Alfonso Cuarón's semi-autobiographical saga would be a pretty happy ending for a chaotic awards season.
We made it! Congratulations if you got this far, I'll be live-blogging the ceremony tonight from beginning to end (it may kill me), so please feel free to join in as the madness draws to a close.